Welcome to Inner Life. Through this monthly newsletter, sent out by email and which you can find here, we want to open up a conversation with you, and with all those seeking inspiration and spiritual nourishment. Each month we ask a different contributor to answer one or other of these questions:
"What nourishes your inner life?"
"Can you tell us about an encounter that has transformed you?"
This newsletter will evolve in link with the feedback we get, so don't hesitate to react, to respond to us, to share with us what has touched you, what has jarred with you, and perhaps what has chimed with you.
Subscribe to receive "Inner Life" in your mailbox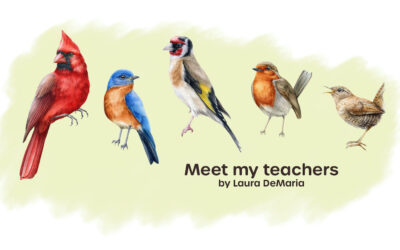 April 2023 – This month, Inner Life goes to the backyard with Laura DeMaria. A member from L'Arche board of directors in the Washington area, Laura likes to sit with the small birds. This is how she nourishes her inner life.