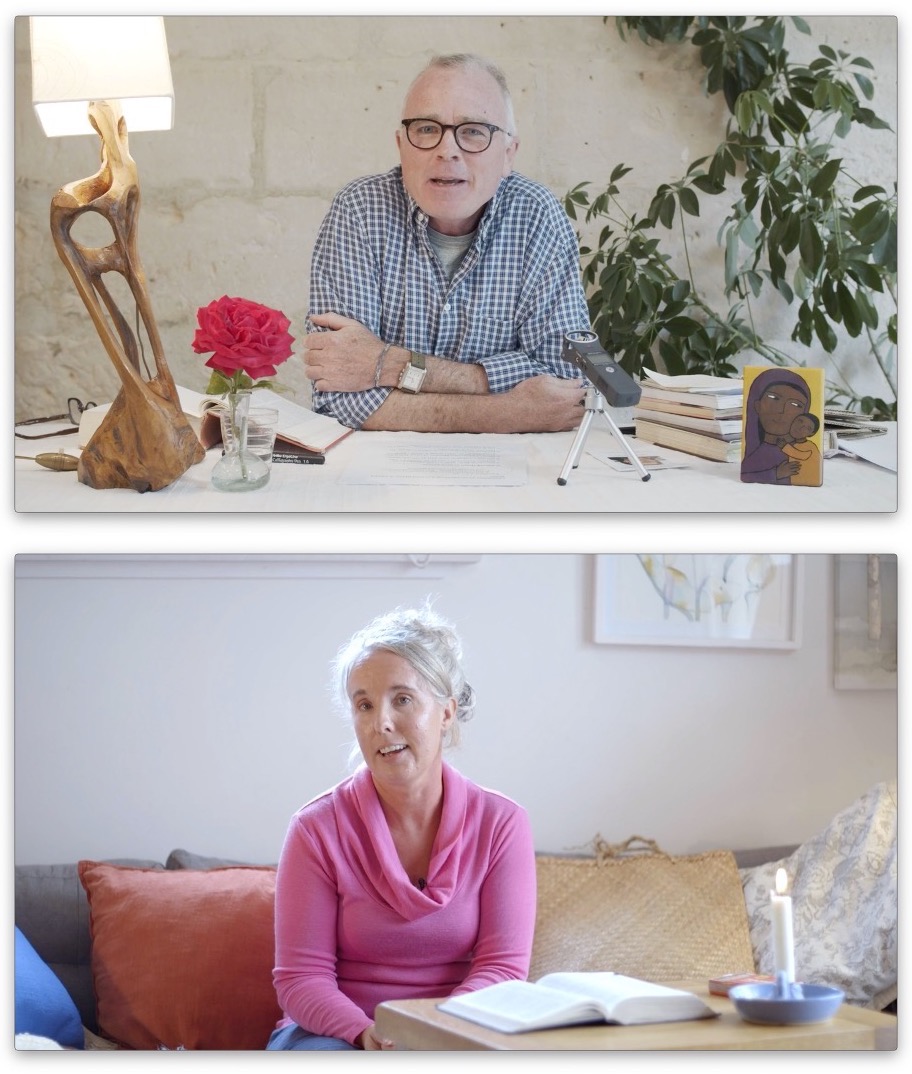 Our online retreats invite you for a time of spiritual reflection and renewal at your own home and in your daily life.
Our speakers which are usually members or friends of L'Arche have strong connections to the life in our communities, many of them having been assistants themselves.
The retreats are open to all and mostly joined by members and friends of L'Arche and Faith & Light from around the world, sometimes from all continents. Therefore, our talks are prerecorded and are available during the retreat 24/7. In this way each participant can find the best time during the day when to follow the retreat. The setting in daily life and your own home can be a challenge as you will have to gift yourself the time every day necessary to follow the retreat during the week. At the same time, you are inviting God for this week in a special way into your home and ordinary life. This is very different from going away for a week and leaving everything behind. In some ways, this can and has become for many a very special blessing.
All of our retreats can be followed on an individual basis. For many retreats we connect participants with others (in their communities or time zone) in sharing groups. For other retreats we propose a prayer or sharing partner, which can be from a different continent. These partners teamed for the week are encouraged to pray for (and share with each other) during the retreat.
These retreats have since July 2020 attracted more than 1000 participants from more than 50 countries on all continents.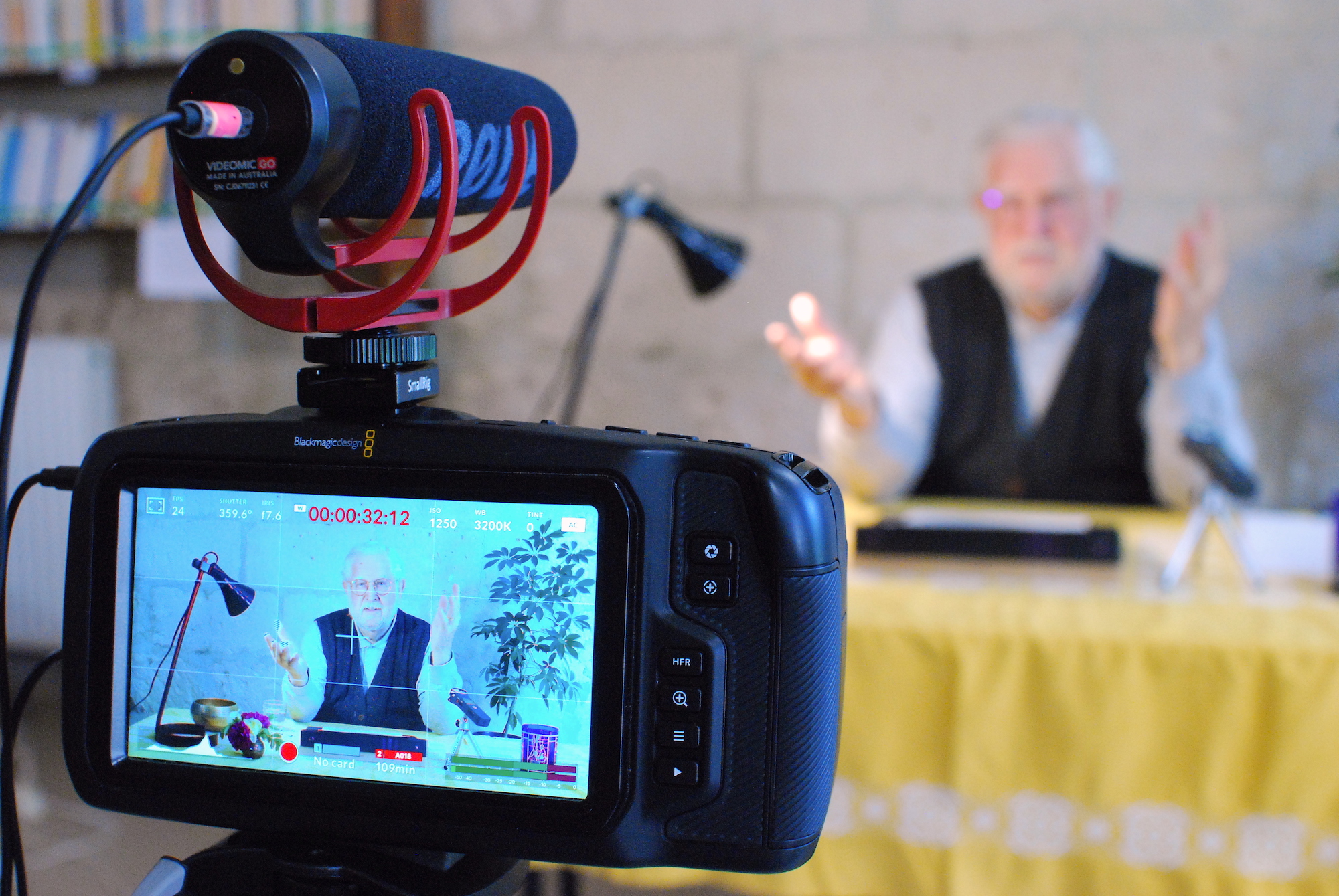 This retreat gave me the time and space to step back from a busy period in my life, anchoring me in a helpful routine of reflection and prayer. The talks were inspiring and by the end of the week, I felt ready to bring this reflective daily rhythm into the demands of my daily life, going forward.
The retreat enabled me to reconnect with God. Some things that I was taking for granted were reminded to me of their importance. The value of prayer was re-instilled within my soul and the whole experience has left me feeling very happy and content with my life and where I am at this point in my life.
I had the most prayerful and meaningful lead up to Holy Week that I have ever had in my life. I found myself carrying the words and images in my heart every day and still… The talks were so beautiful and so different. I was brought to new and deeper places in my faith, and will forever have a more loving relationship with Mary Our Mother and Mary and Martha the sisters.
👈 If you would like to discover what our online retreats look like, here's one example that we made available for everyone. It is the very first talk of our recent online retreat entitled "Extra-ordinary Times : the Healing Journey of Meditation". The talk is given by Hazel Bradley. Enjoy, and tell us what you think of it.
If you would like to register for one of our upcoming retreats,
👉
see the program here
.
If you would like to have more information, please contact us at welcome@lafermedetrosly.com or use the contact form here 👉
Information about the online retreats
I think the retreat was very good and inspiring and that L'Arche spirituality is very much needed in our churches and wider communities today, I think retreats and talks like these would speak to and nourish a lot of people (many of whom have given up on traditional forms of religion and being nourished by their churches). I think that there may be demand for retreats like this in retreats houses which are often inaccessible to people because of costs. I think if it may be possible to get some parishes interested, I think a big question is how can we reach young people; I think perhaps through university and school chaplaincies …
Another timely reminder of my belovedness. So good to have the time to reflect again on this. Also the time to reflect on and walk with this idea of the inner earth, very new to me and very powerful to ponder on. Each day something new and fresh came to me in a very gentle way. And then to start to look outwards to how my authentic self-interacts with and affects those I am with daily. This feels like just the beginning of a journey of exploration, reflection and impact. Thank you.
It is always surprising how taking time in a retreat even by videoconferencing increases the depth of the prayer… I found that taking these moments proposed by a schedule helped me to deepen my prayer and reflection… I really enjoyed the talks… the question will my journey take me somewhere I want to stay… it is still with me and make me rise above the difficulties in my life… I really also could feel the great atmosphere of L'Arche and spiritual guidance/presence that I could feel in the past (even through internet and all what has happened with jean Vanier) thanks a lot for keeping it alive.