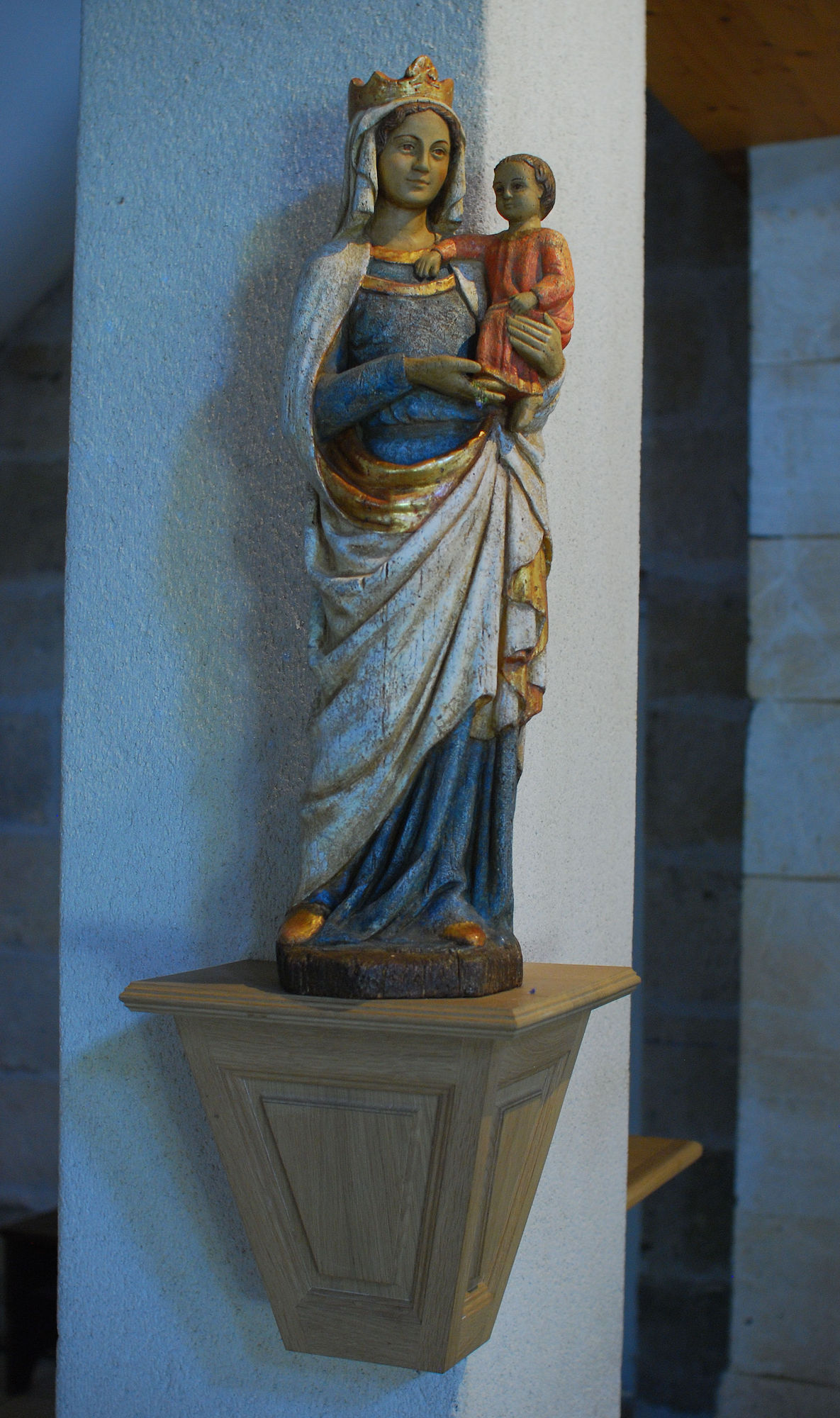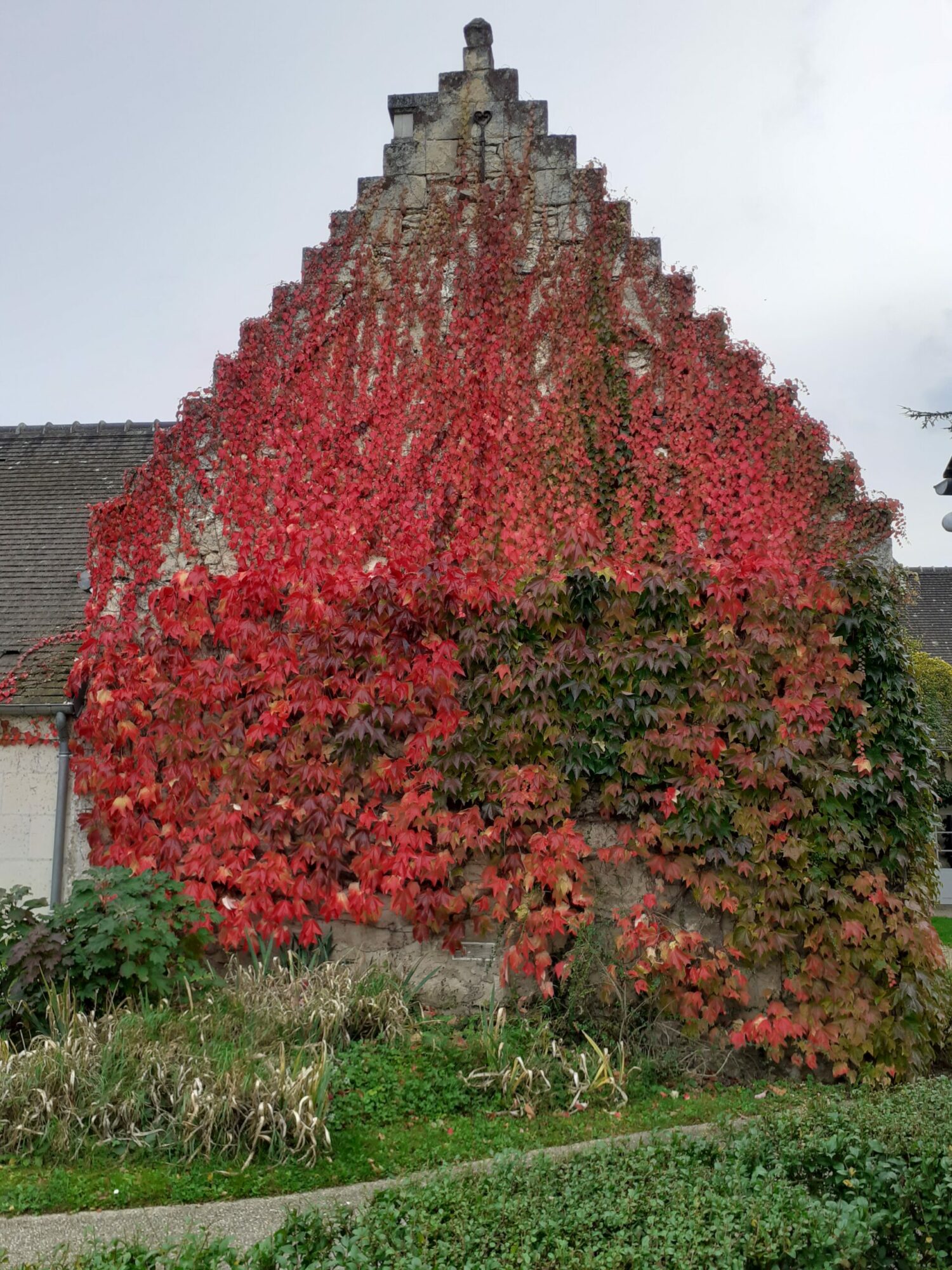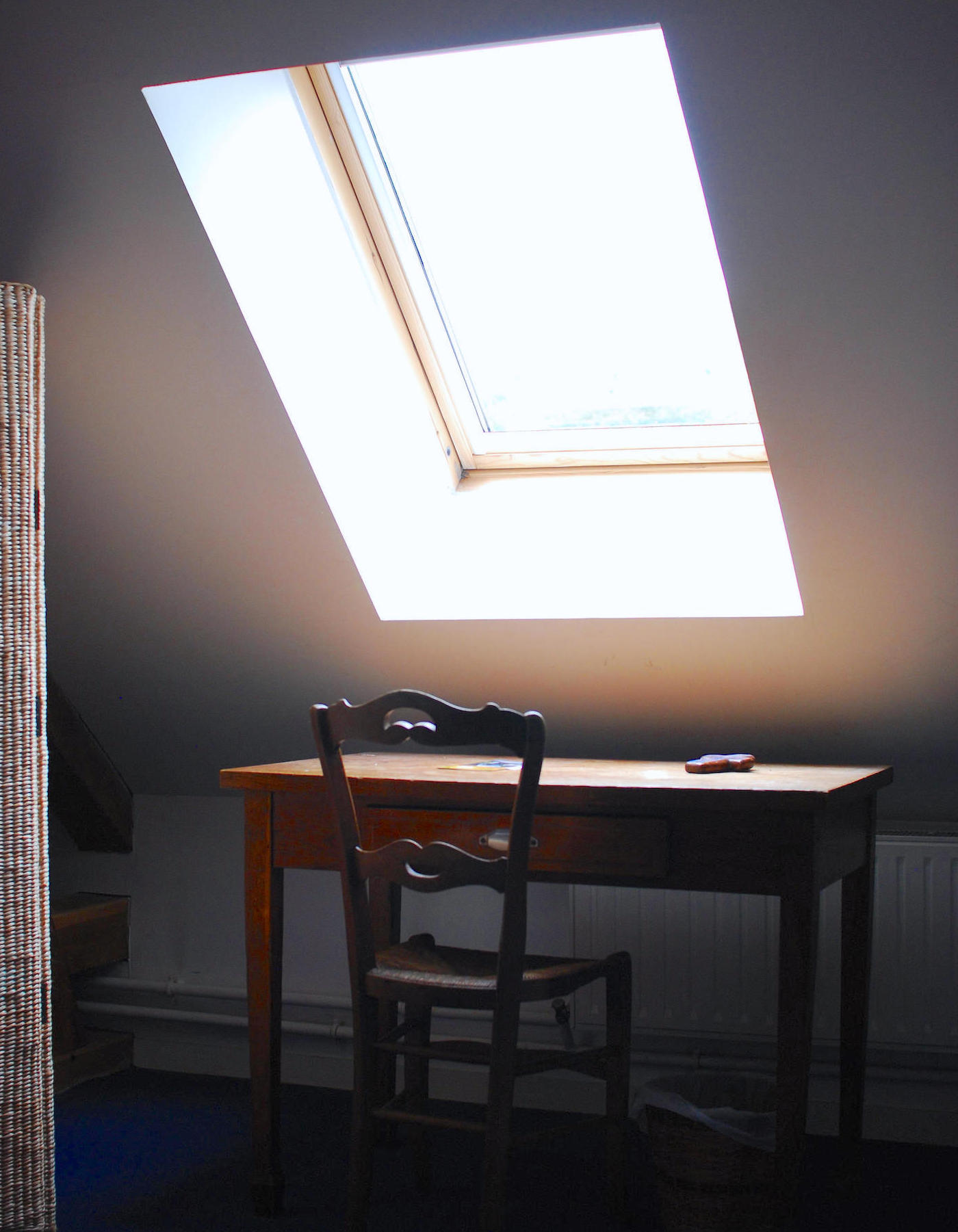 La Ferme is a spiritual centre located in the village of Trosly-Breuil, near Compiègne, in the region of L'Oise (Find La Ferme on a map). Well renovated, this old Picardy farmhouse offers a setting conducive to meditation and prayer: you will find a large chapel in the heart of a cloister, an oratory offering daily adoration of the Blessed Sacrament, a meditation room as well as a library with an interesting collection of books, particularly on theology, philosophy and spirituality.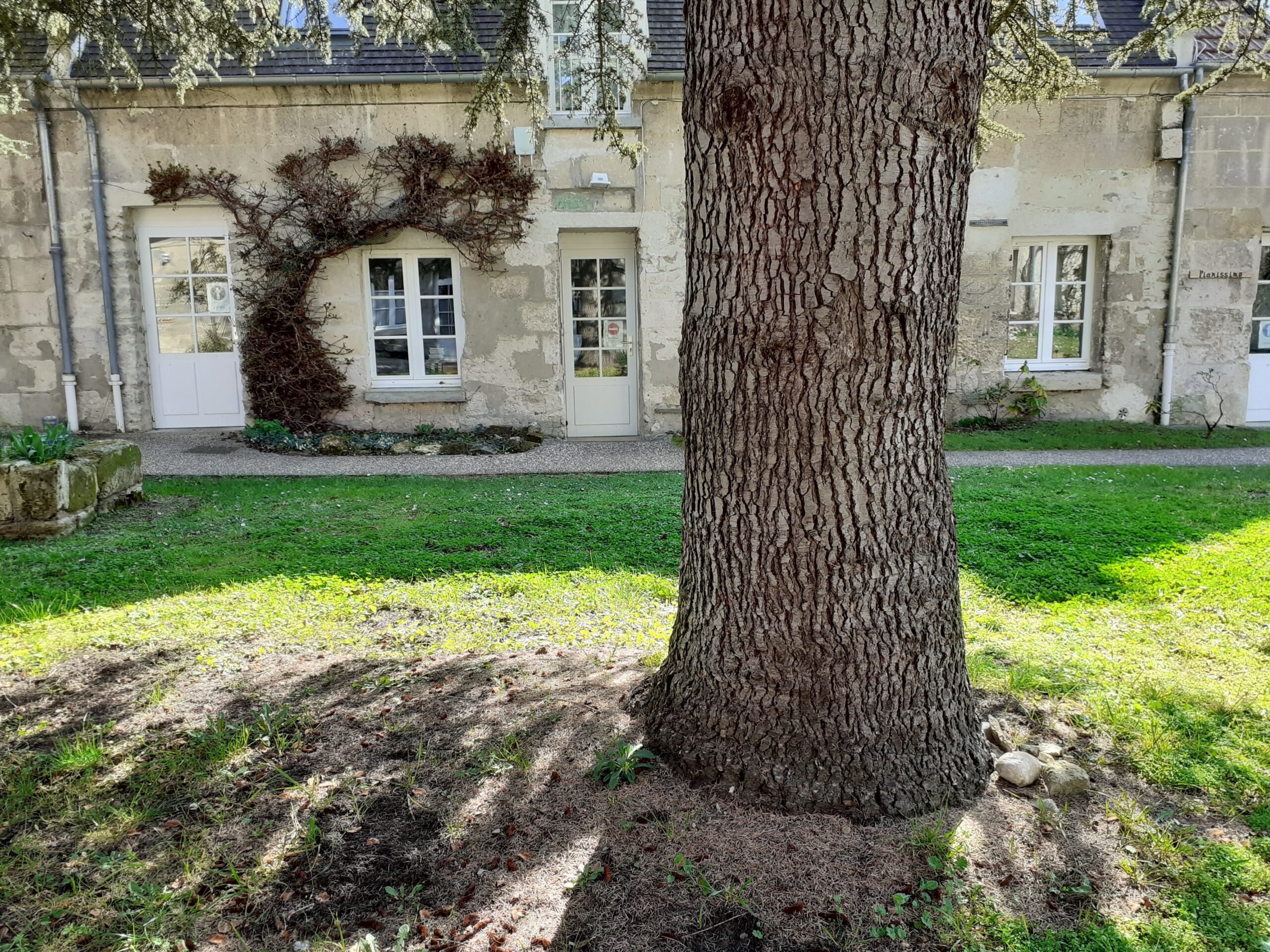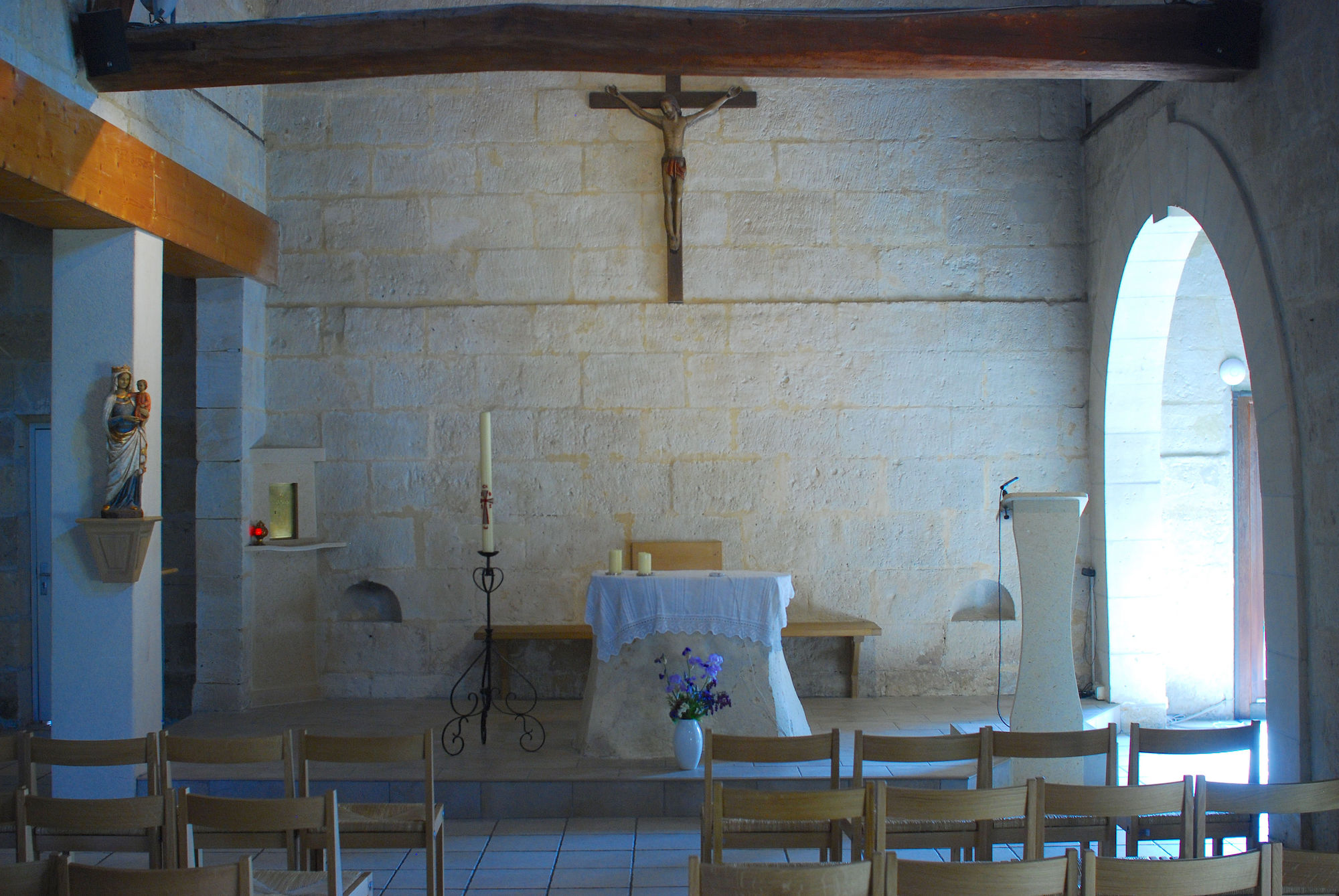 La Ferme is a place of welcome and rest with 26 rooms (38 beds) in several buildings, as well as a shared kitchen, a few dining rooms of different sizes, a conference room taking up to 35 people, and several meeting rooms. The setting makes for a calm and rejuvenating ambiance: the large garden, the presence of the three hens – Bianca, Ivona and Bécassine – as well as the closeness of the forest of Compiègne means that the natural world is woven into our life, in harmony with our ecological commitment.
La Ferme is a place with a friendly atmosphere, which offers people an authentic experience of encounter. The retreats and sessions are always great opportunities for sharing and discovering others. People coming for individual retreats can share meals with the community and, in this way, experience the community life that is part and parcel of L'Arche's spirituality.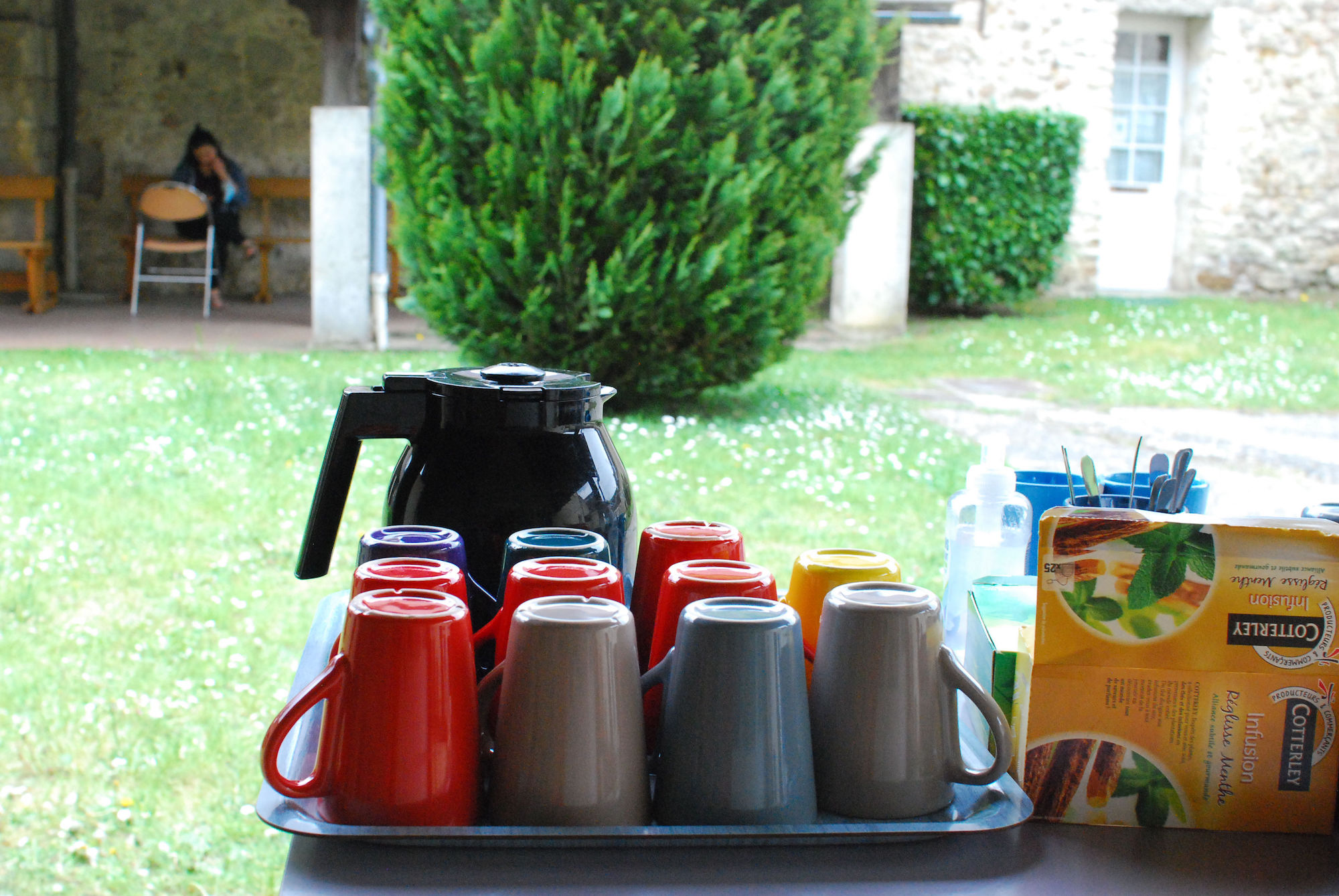 Team members at the service of the spiritual centre
My name is Pascal Voyneau. I am married and have three wonderful children. For the past few years, I have been in charge of maintenance at La Ferme: electricity, plumbing, painting, and other work. I enjoy reading theology books and sports manuals.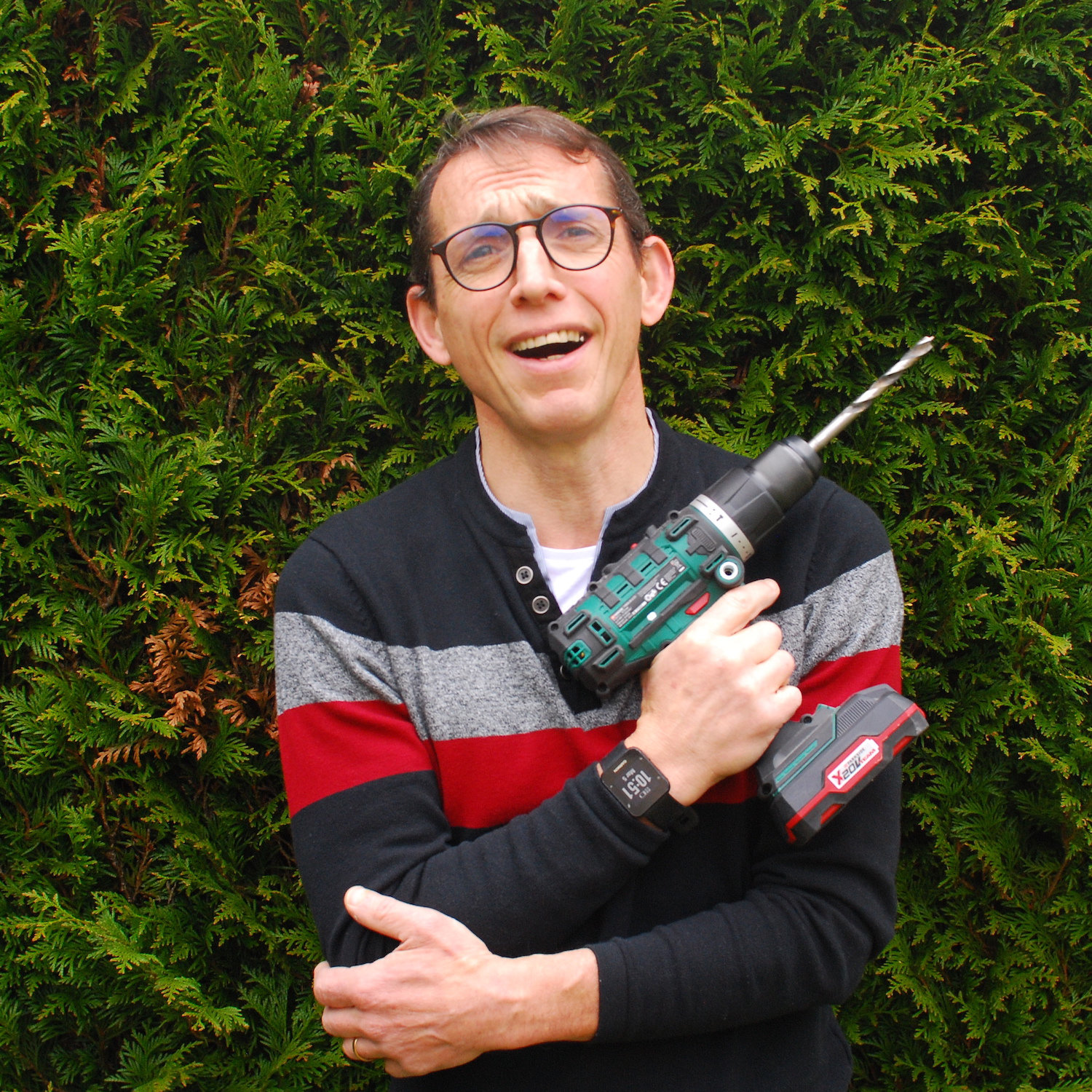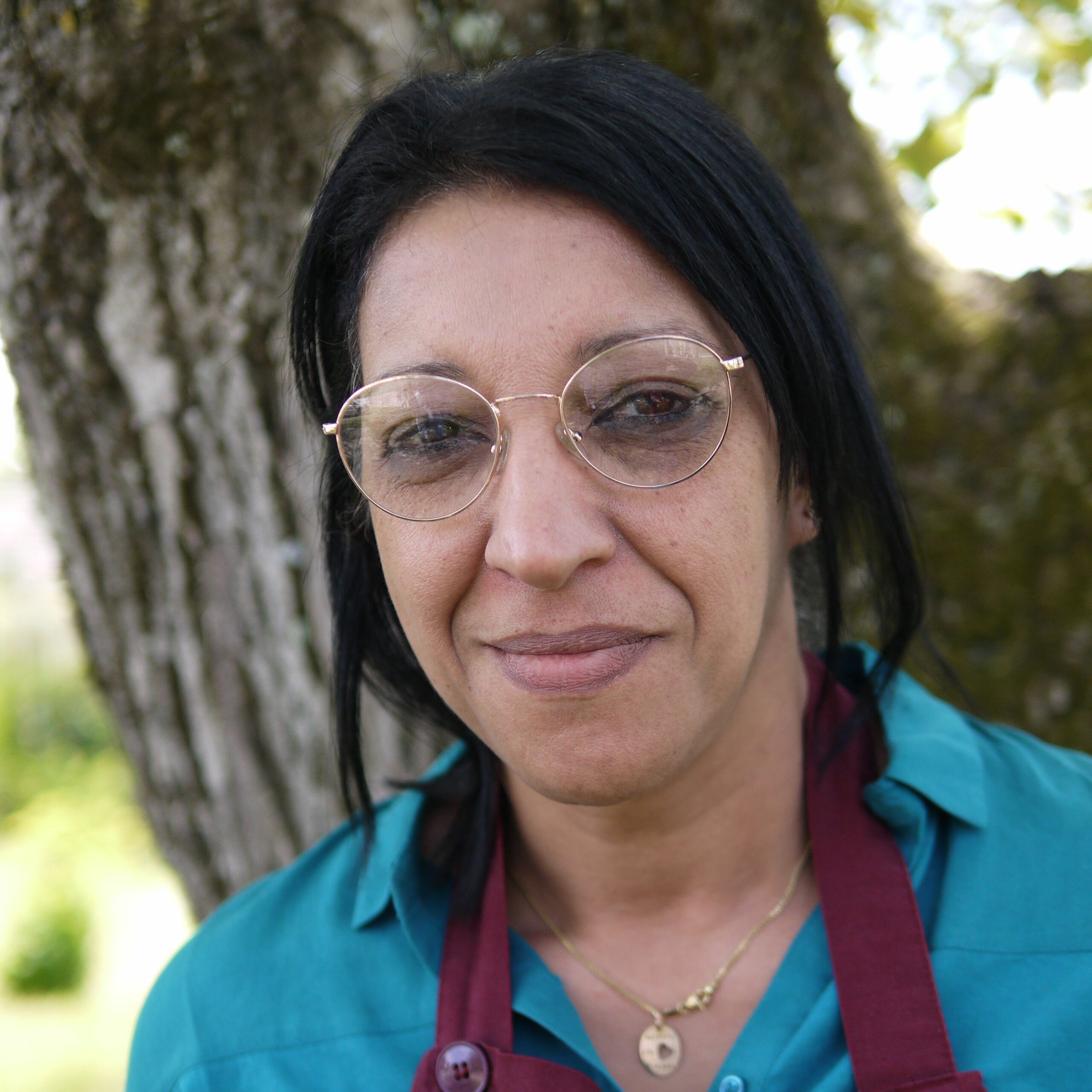 My name is Rachida Elghonat. I've been working in the kitchen at La Ferme for about ten years now. I like to be in relation with the people and the groups that come here for a formation or a retreat, while serving the tables or washing the dishes. I also like to do shopping with my kids, and listen to music and watch movies.
My name is Thomas Eggers and I am with L'Arche since 2002. I have been an assistant with L'Arche in Ireland and in Germany, sharing life in different houses. I am helping La Ferme today with the English Online Retreats offered to a worldwide community. I enjoy being in nature, cooking and sharing of good meals.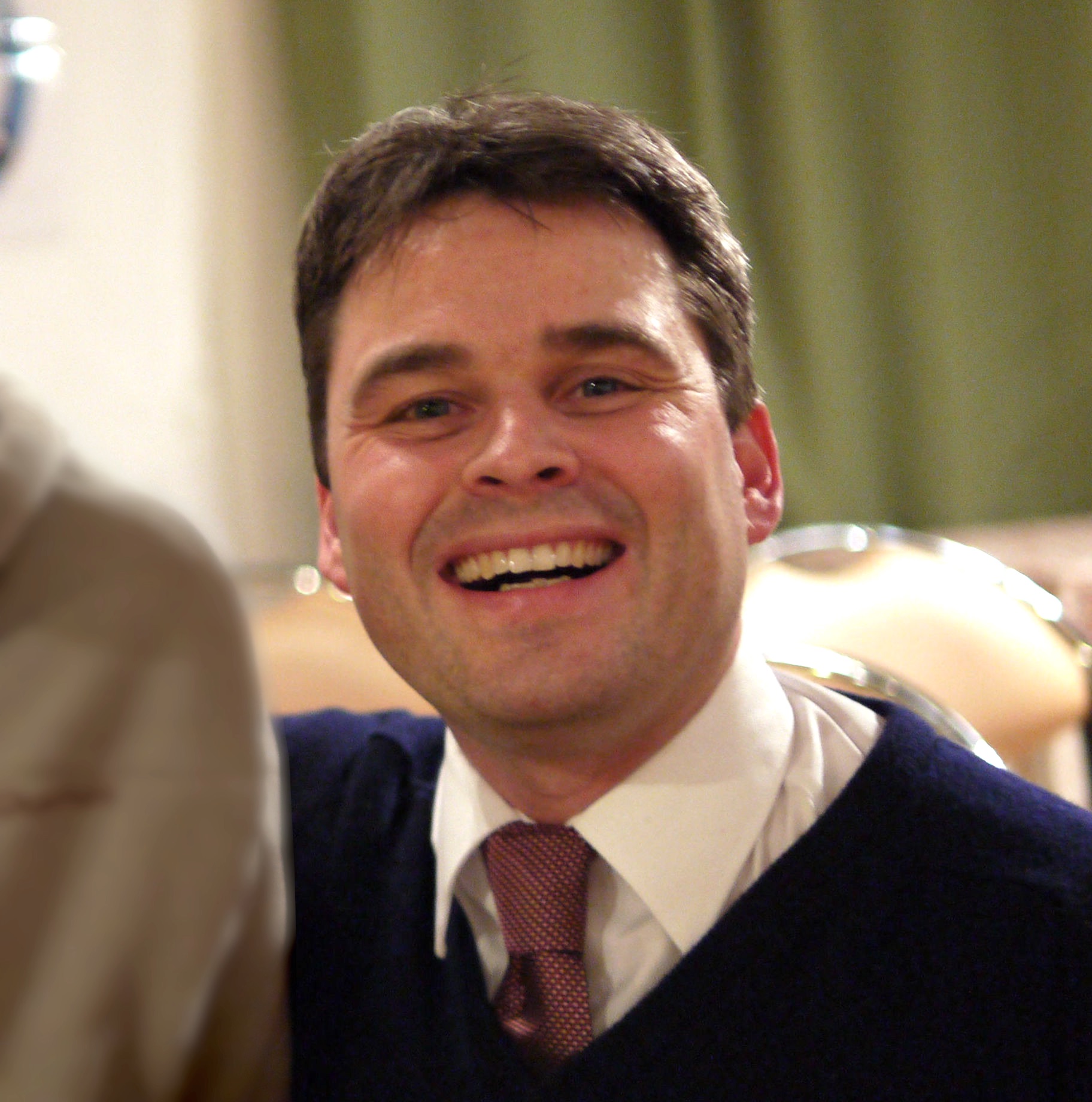 My name is Luc Charpentier, I live with Sandrine with whom I have a daughter, Lucie, now 16 years old. I have been the chef at La Ferme for 4 years. I manage the kitchen team, made up of Rachida, a kitchen assistant, and a person from L'Arche's Day Activity Centre (ESAT). I make sure that the kitchen runs smoothly and that the recipes are properly prepared. I like running, football and above all… cooking!
My name is Myriam de Colnet. I am married and have 4 children, 2 sons-in-law, a future daughter-in-law and 3 grandchildren. I have been working as secretary at La Ferme since the end of 2015. I like walking in the forest, hiking in the mountains and reading an Agatha Christie book in the sun!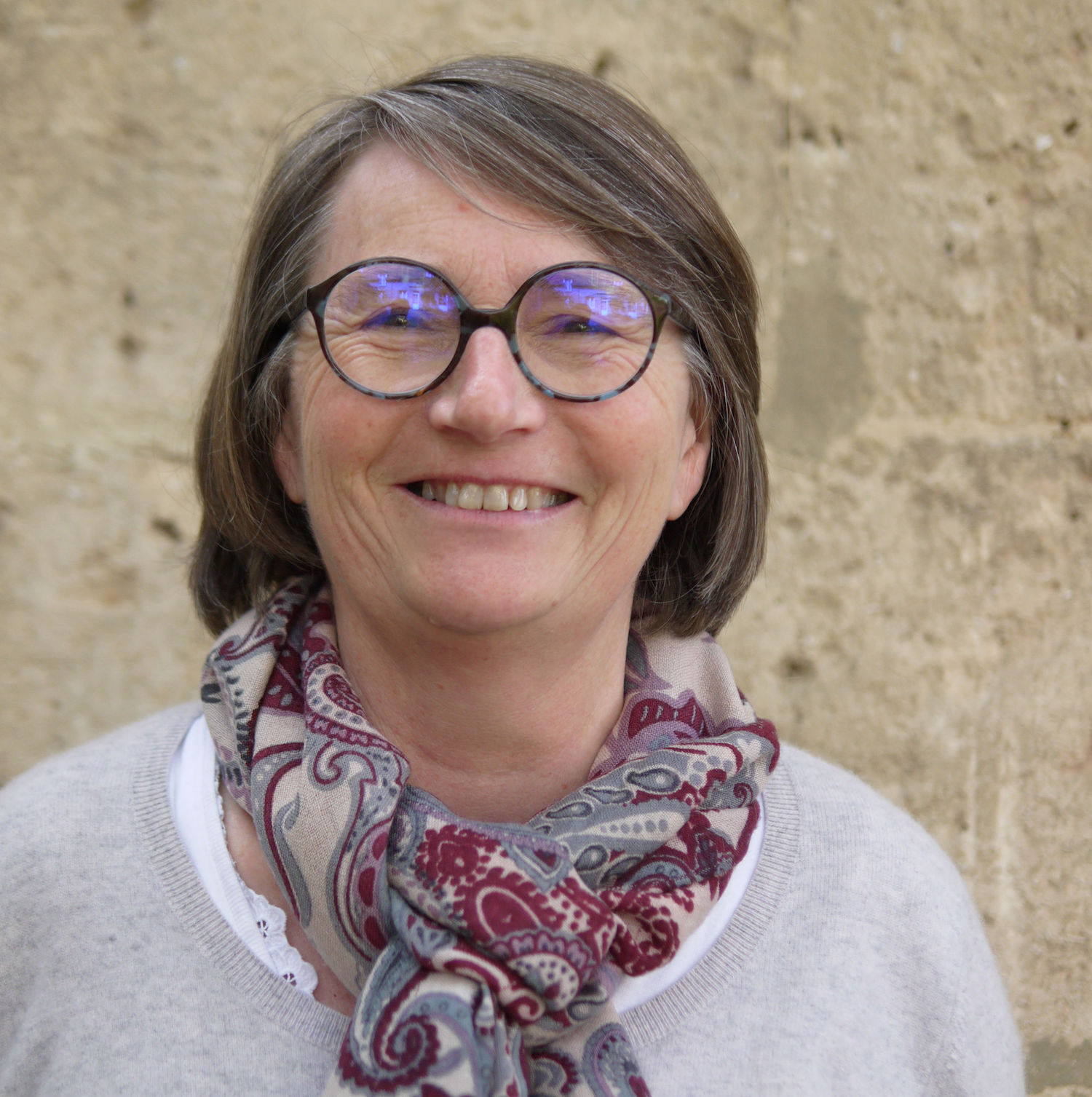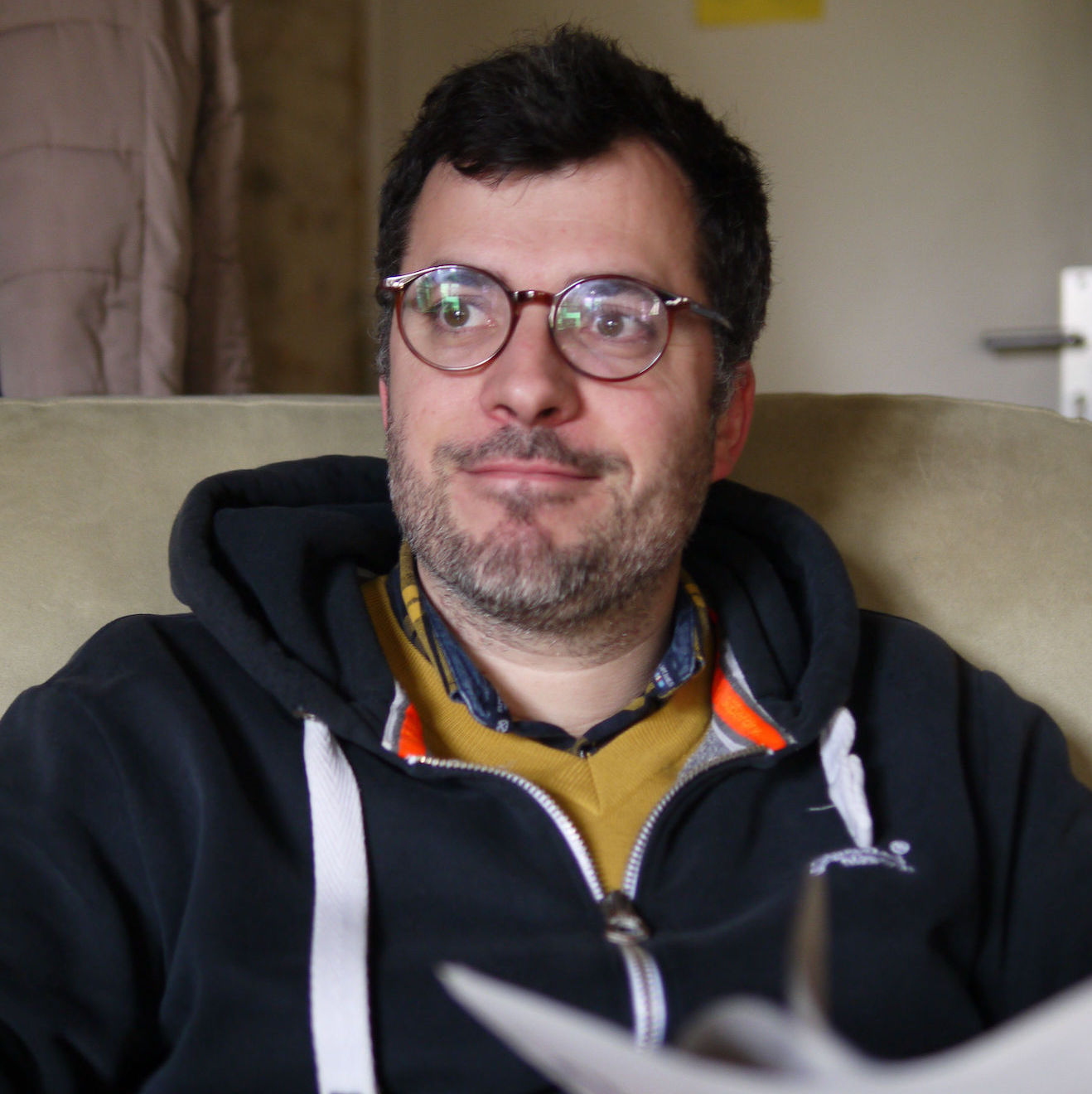 My name is Paul de Vulpillières , I am married and I have three boys. I trained as an engineer and only recently joined La Ferme, in May 2020. At La Ferme, I am in charge of external communication. In my leisure time, I like writing, films, football and spare ribs with chips.