Subscribe to receive "Inner Life" in your mailbox
July 2021 – A french man, a husband, a father, a recently retired man,
Eric Devautour served L'Arche for a long time as director of the community of La Merci, in Charente.
Here, Eric answers the question "Your inner life, how do you nourish it?".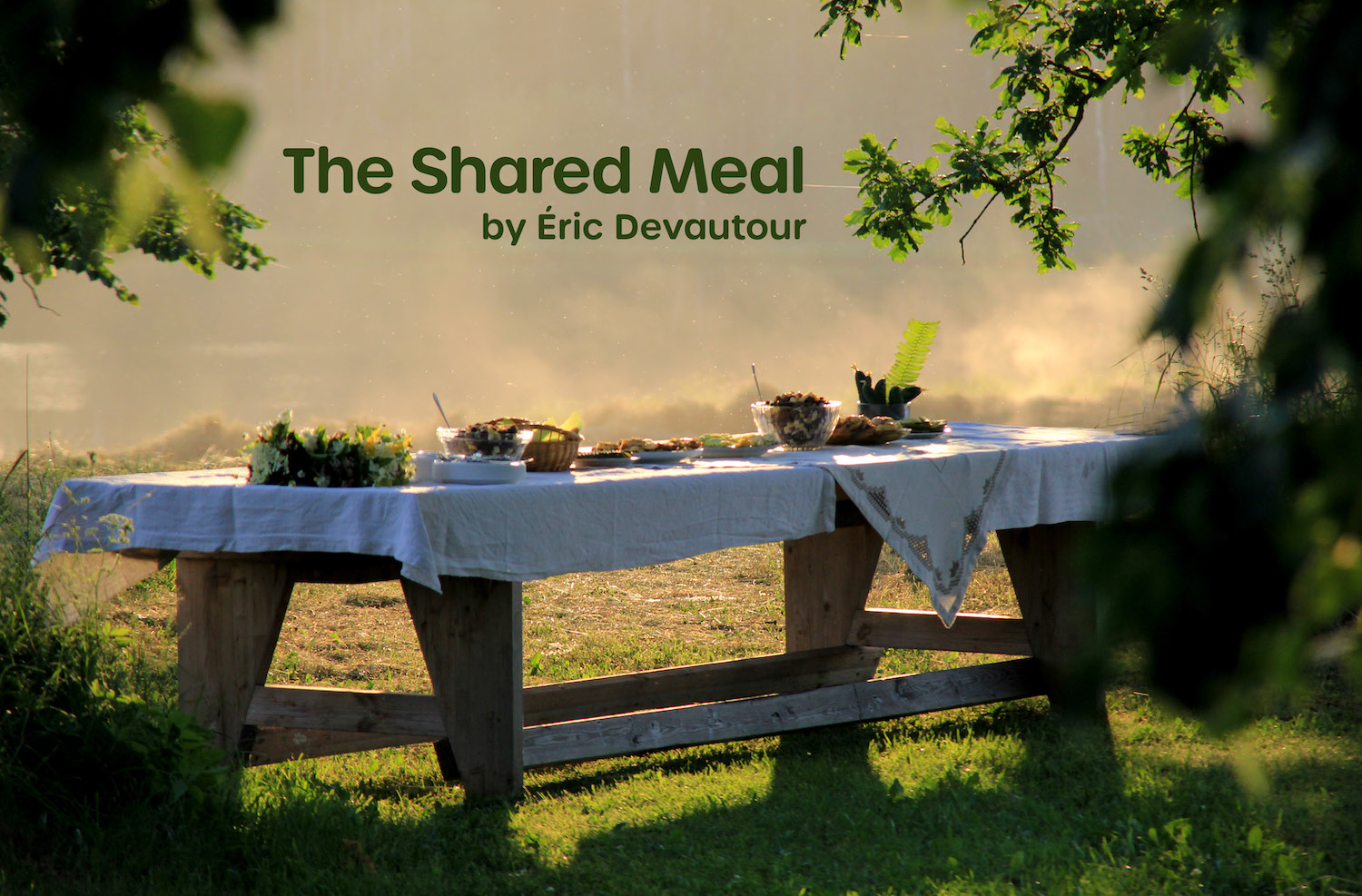 What nourishes my inner life ?
In response to such a question, I would like to offer an oversimplification: to say that what nourishes my inner life is the bread that I eat… Of course, this plays, in a slightly exaggerated manner, on the apparent opposition between spiritual food and physical food. And yet… It's an idea worth exploring, as it says a good deal about my faith and my relationship to God as a follower of Jesus Christ.
We do not marvel enough at how Jesus used the act of sitting down at table with others as his main way of teaching us about the radical novelty of his relationship with God and the world. The religion of his time, through its excesses (as in every era), had made the meal the very place of segregation between people, the very place to separate the pure from the unclean. Jesus, by contrast, shattered this whole misguided religiosity, sitting down with anyone, men and women, the high-and-mighty as well as the have-nots, the tax collectors and the prostitutes, the able-bodied and also people with a disability… It is through this scandalous attitude that he could tell each person that they were worthy of being his brother or sister, and of sharing bread with him.
Was it not essential to underline this aspect of his message? For it meant that he could then go on to suggest that the shared bread of the Eucharistic meal was the very sign of belonging to the People of God, as a community of brothers and sisters. 'Tell me with whom you share your table, and I will tell you what God you are the children of …'
L'Arche has grasped this, making the sharing of life and meals together the heart of its message and the high point of how that message is lived out. Whatever the nature of our disability, and whatever form our fragility takes, what we have in common is the dignity of sitting at the same table, of being served from the same dish, and of drinking water from the same jug: in this way, we savour the sense of togetherness as sisters and brothers, without distinction of status or medical diagnosis, without any thought of purity or impurity. It is in the shared meal that the spirituality of L'Arche finds its most effective and most embodied expression. This is what strikes anyone from outside L'Arche who visits a community at meal time. I am reminded of this same truth every time I sit down for lunch with my friends from La Merci: Jean-Marie, Christine, and the others… The spirituality of the shared meal.
In general, should we not accept that a spirituality is only valid if it makes an immediate impact on our relationship with others? And that any spirituality that does not also engage my flesh is not worth a second's thought.
The God of Love is spirit, and we are his flesh. This is the great mystery of the Incarnation as Jesus revealed it to us- to be the flesh of God in this world. This is the big project, the great task of humanity. Whether we express this truth by sharing the Eucharistic bread at the table of Christ, or whether we express it through a meal taken together in the community or with the family, it comes down to the same thing. In other words, any feeling of being brothers and sisters must be continually nourished by the sharing of bread.
In my prayer, I ask the Lord to always lead my inner life towards his ultimate goal: to create relationship. With others, to build a kingdom of brothers and sisters, a kingdom where it will be good to share bread with everyone.
Eric Devautour
L'Arche la Merci (Charente – France)
React to this text (Inner Life - The shared meal)