Subscribe to receive "Inner Life" in your mailbox
June 2022 – A computer scientist and a filmmaker, Fabio Bertagnin is also a consecrated layman and a member of the Focolare Movement.
Fabio remembers here about a conversation he once had, on a Christmas evening, with a Muslim friend. This conversation changed him.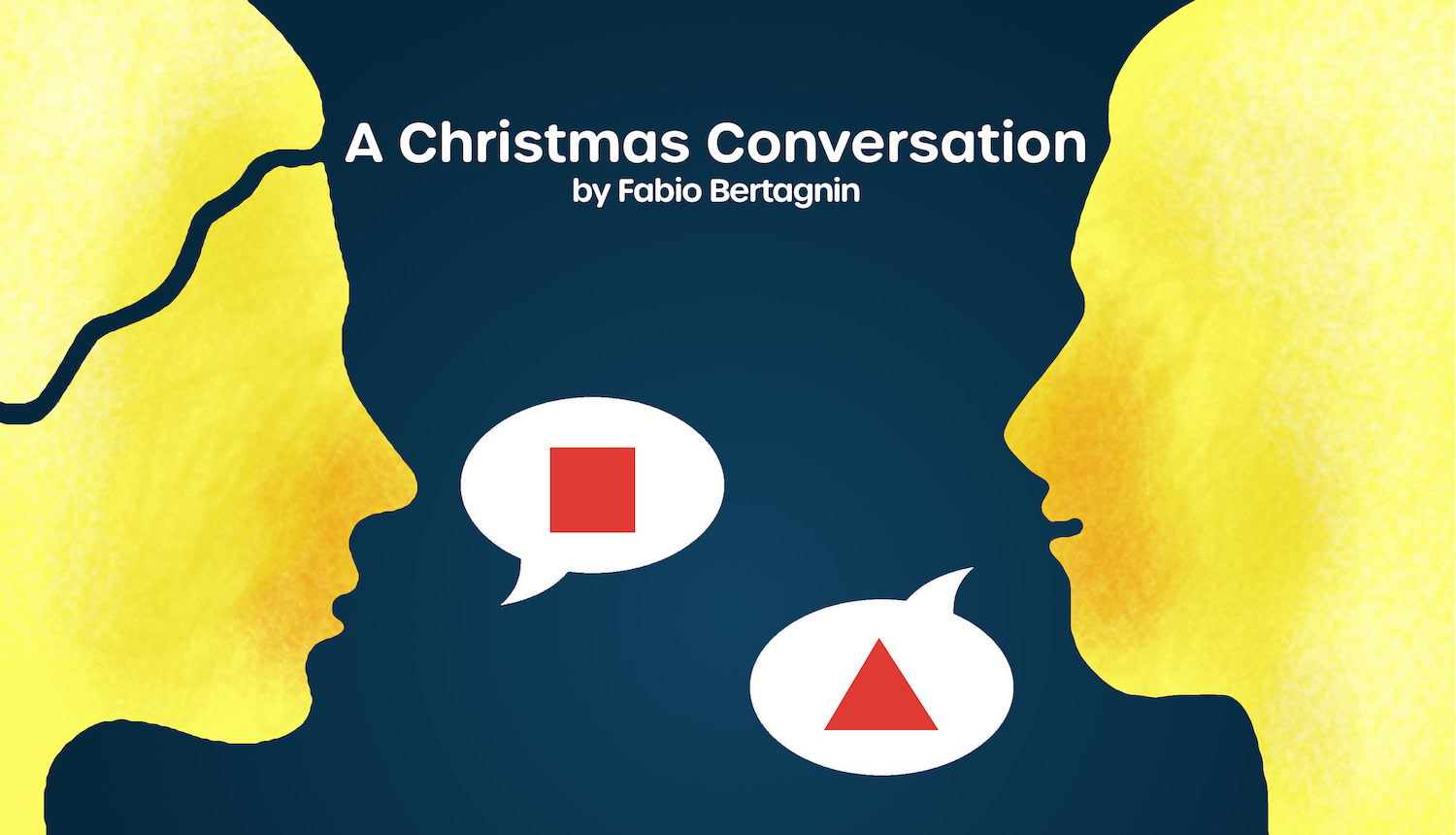 I am not particularly involved in inter-religious dialogue. However, a few years ago, I needed to got to Algeria several times for a particular project. There, I made deep friendships with people of the Muslim faith- for example, Salim, his wife Chahida, and their three children. I had the opportunity to stay with them in Oran. Not long afterwards, their daughter Amel arrived in Paris for her studies. And one fine day around the end of December, her parents came to visit her, and it was a nice surprise to see them all arriving at my home in Lyon.
So there we were on the evening of December 24, celebrating Christmas together. During the meal, Amel asks me: "Fabio, how come there are no Christmas symbols in your house?" At first I was taken aback, but then I saw what she meant: there was no decorated tree or Father Christmas in my house that evening. However, sitting on a large piece of furniture was a beautiful Malagasy crib of the nativity scene, carved in wood. "I was not aware of that," Amel tells me. So I tell them how the Christian tradition remembers this event, and about the different characters.
They inform me that Muslim tradition also tells the story of the birth of Jesus: Mary, in very great pain, gives birth alone. One thing leads to another and we are soon discussing the meaning that our respective faiths give to suffering.
Some comments by Chahida, the mother, disturb me: they seem fatalistic, too resigned in the face of adversity. For me, suffering is a call to action: it is simply not possible to remain indifferent when faced with someone who is suffering: it is a moral duty to do everything possible to relieve the pain and fight its causes.
The two of us continue our discussion while doing the dishes. Chahida and I are sticking to our positions and I feel we are in front of an unbridgeable disagreement: I feel ill at ease, disappointed. I take stock of this woman: as a doctor, she faces suffering every day in her work. I also know that in Algeria, she is involved in associations that help women to oppose the fatalism of an often overly patriarchal culture. Chahida is therefore far from resignation, far from indifference towards those who suffer. Her testimony pushes me to my limits.
In fact, what she means is that in this type of situation, it is not only action that counts, but also contemplation: when life's reality finds us powerless in the face of suffering and injustice, it is from the hands of God that we can receive the strength to stand by the victims of this suffering.
This unexpected moment of exchange, which came as a gift on Christmas night, has left a lasting impression on me. The period that followed proved to be very difficult for me: with the discovery of abuses committed within my movement, a lot of suffering came to light, affecting people who are dear to me. And it was this moment, this conversation with Chahida, that prepared me to face the storm in a peaceful spirit: active, but in front of my personal limits -which I clearly have – I felt no fear or anxiety.
In Christian teaching, the question of suffering is thoroughly addressed. Many saints and mystics have given powerful answers. And yet, it was Chahida, who –thanks to God- crossed my path, who has handed me a personal message from God, using words from her own faith. And this message is helping me and encouraging me today. God is too great and too free to be satisfied with the kind of dogmas that I can understand by my own intelligence.
To be truly myself, I need genuine friendships with people who are not like me. This is true in life, it is true at work, it is also true in the privacy of my conscience and my personal relationship with God. I can testify that friendship with Muslim people is helping me today to become a good Christian.
Fabio Bertagnin
If you want to know more about Fabio's experience in Algeria, you can discover his movie, "Beyond dialogue", on Youtube, in French – with English subtitles, by clicking on the button below :
React to this text (Inner Life - A Christmas conversation)