Subscribe to receive "Inner Life" in your mailbox
April 2021 – A long-term member of L'Arche UK.
Jim Cargin works today as an editor and translator with L'Arche International.
Jim tells us here about an encounter that transformed him.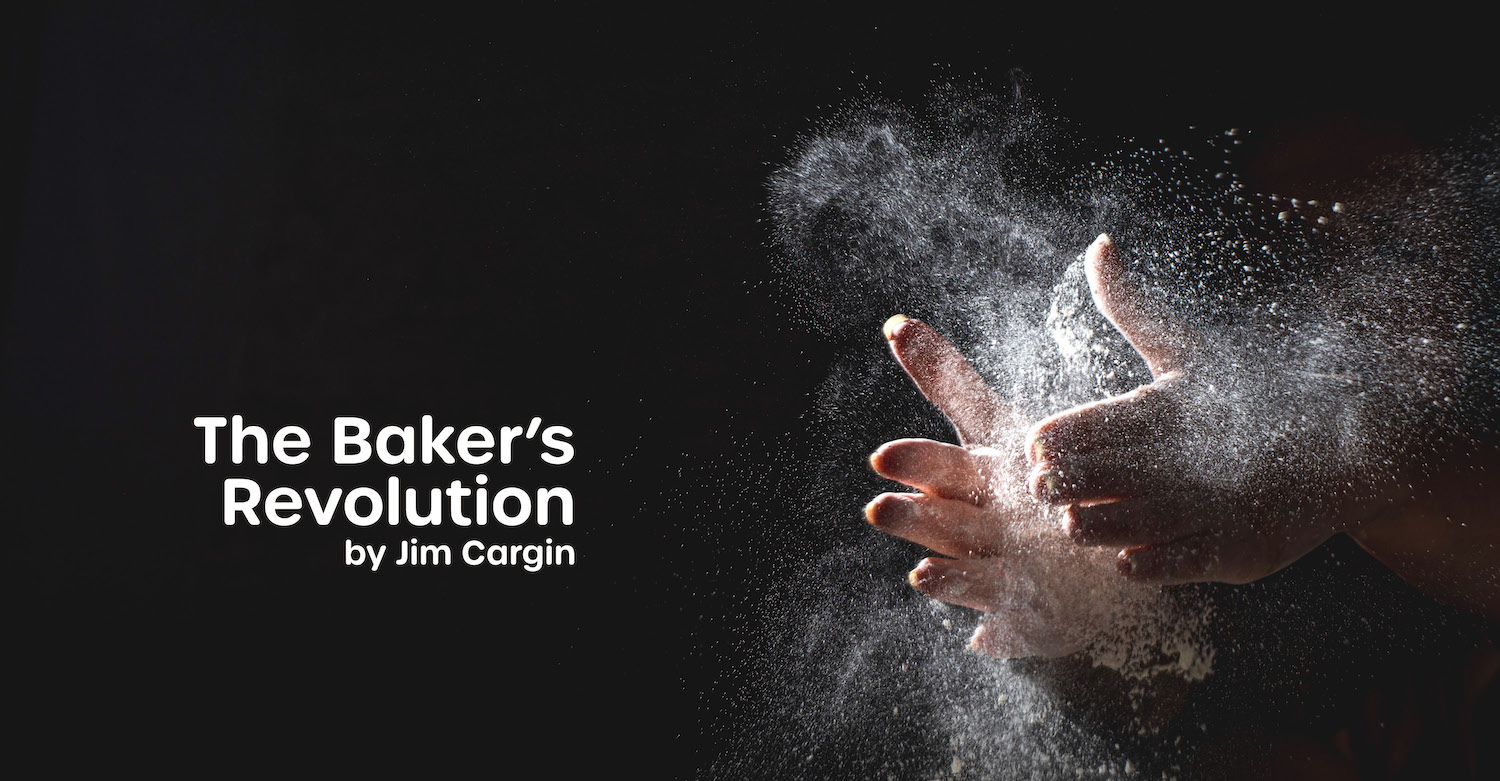 Hard to believe it's already 10 years since a simple, warm-hearted gesture of a baker in Bruxelles helped me see humanity anew. It happened like this. On my daily walk to the office from La Branche, the L'Arche house where I was then living, the route happily took me past a small boulangerie. The packaged goods were in Turkish. Like me, the family had left their home country to make their home in Belgium. Each morning, I dropped in to buy a fresh croissant. A way of getting the working day off to a good start. And so it continued for several months. A stroll, a drop-in, an exchange of cash for croissant, and one happy customer goes on his way.
One bright May morning, I popped in as usual. No one else in the shop. The baker came to the serving counter. This time, however, disaster! I discovered to my embarrassment, that I had forgotten my purse at home. I felt through each pocket. Nothing. Not a cent! The baker was waiting patiently, already holding the little brown paper bag. But kicking myself for being so stupid, I turned to leave. It seemed the obvious thing to do. After all, no money, no croissant. That was the way the world worked. You pay your money and you take your choice. But then came the baker's revelation! He had spotted my confusion, looked at me but still held out the bag: 'choisissez!' 'Choose!' My lack of money was evidently not a problem. I stared back at him, even more confused. This kind of thing simply doesn't happen. Not to me, at any rate. But there he was, smiling, the paper bag in his hand. He gestured to the pastries. It wasn't a joke. I pointed to a croissant, which he put in the paper bag and handed to me, still smiling. 'Merci, monsieur.' Somewhat stunned, I went on my way, full of thoughts.
Why is this memory still so vivid, over ten years later? The point is that normally, our relationship was dictated by the usual conditions of 'seller' and 'client'. But on this particular day, he said 'non!' Economics and those financial relationships have their place, but the baker was dancing to a far deeper melody: I was being seen not just as a paying customer but as a fellow human. He saw beyond the confines of our normal relationship, and invited us both into a different space. He wanted to share his bread, and wasn't going to let my lack of money stop him.
For me, this short encounter affirms something fundamental about our human life in society: essentially, there is so much more to a person than their label. No-one is ever just a shop-keeper, customer, or service-user: each person is human, with their own story, their own unique gifts, their own creative possibilities. In an increasingly polarised and uncertain world, why not join the baker's revolution? On meeting a person who appears truly different to us, in any way, -could be faith, outlook, social background, sexuality, nationality, role, etc., why not say to ourselves, 'yes, this person is one of us' and let that truth sink ever deeper into us.
Jim Cargin.
React to this text (Inner Life - The baker's revolution)